For the month of October, my goal was to jump start my workout routine. I had to lay low for about six weeks due to a toe fracture in August. I went from literally being super active to barely at all. It wasn't a total bummer though. Instead of moping around, I used that time to clean, clean and clean some more lol! Needless to say, I was excited when the doctor gave me the green light to resume my workout sessions.
So I looked through my arsenal of dvds and chose Jillian Michael's " Kickbox FastFix." I knew her to be upbeat and no nonsense from watching "The Biggest Loser." Ms. Michaels got me right back into the swing of things. At first, the 20 minute sessions seemed like they'd never end but with consistency I re-gained my strength.
Jillian Michaels definitely has me ready to audition for the Rockettes with all those kicks (lol) but I enjoyed the dvd overall. She is a beast, so you are warned but she also encourages you in her signature yet sarcastic way.
In addition to doing the DVD 5 days a week, I also added a push up and crunch challenge that I found on Pinterest. This combination was just what I needed to get my mojo back.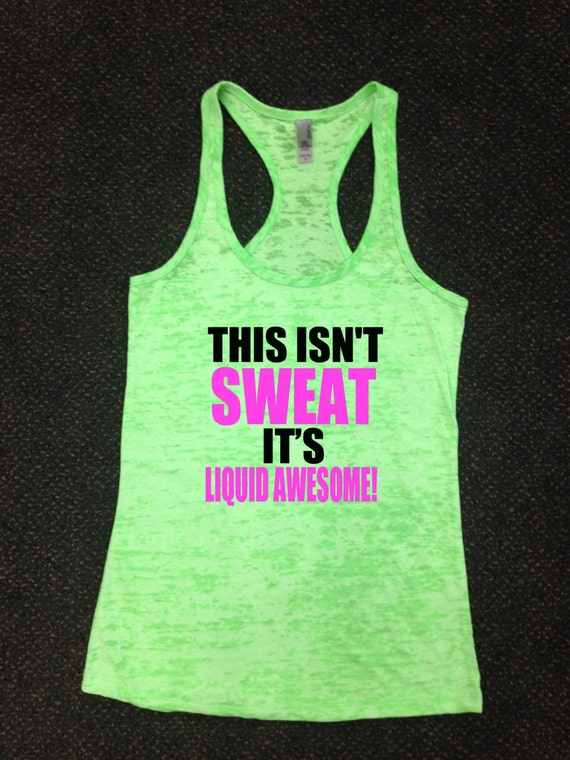 I'm loving this tank I saw on Etsy...
I need, want...gotta have! ;-)
in closing, I am enjoying my journey and I celebrate my progress. My goal is not perfection, but being healthy, not just on the outside but in all areas of my life. The results so far have been amazing and I look forward to getting even stronger with each rep and each drop of sweat...and you can bet, you ain't seen nothin' yet!!!
~Nij~